Introduction to Model Railroading
We are beginning a new series for anyone interested in Model Railroading or would like more information about the hobby.  We have decided to do the first few parts of this series virtually, due to the pandemic.  We may encounter some growing pains, so please be patient with us.
Our first item is an introduction document:   Hobby-101_Intro
Decoder Installation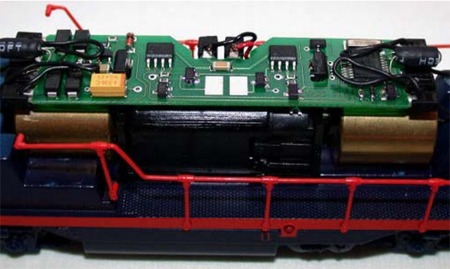 Want to learn how to install a DCC Decoder?
Click on PDF  or  PowerPoint link below.
Decoder Installation Seminar PDF
Decoder Installation Seminar PowerPoint
---
New Skills
Eighteen members of our club members hard at work building trees. One of the many skills you can learn in model railroading.
---
Previous Seminars
The following is a short list of the seminars held by the Pine Ridge Railroad club. Feel free to click the links and review the attachments.
December 17, 2018
PRR Education Clinic – Building With Steve
Join us for our monthly education clinic. Steve will be sharing his building experience with us. – He's been working hard on a Dell Electronics building on our layout – he's going to share what hes done to build this and other exciting tips.
January 21, 2019
PRR Education Clinic – Building with Brian
Join us for our monthly education clinic where Brian will show us his tips and tricks for modelling slum areas.
February 18, 2019
PRR Education Clinic – Wiring with Dan
Join us for our monthly education clinic – where Dan will work with us on wiring techniques. There is always so much to learn from our members !
March 18, 2019
Education Clinic – Electronics with Roger
Join us for our education clinic on Electronics, Roger will guide us through some great hints and tricks!